Have your new template ready but got no time to set up a merge button No worries, we got you.
Video Link to showcase steps below - Click Here
Have your DOCX template prepared with the fields you would like to merge.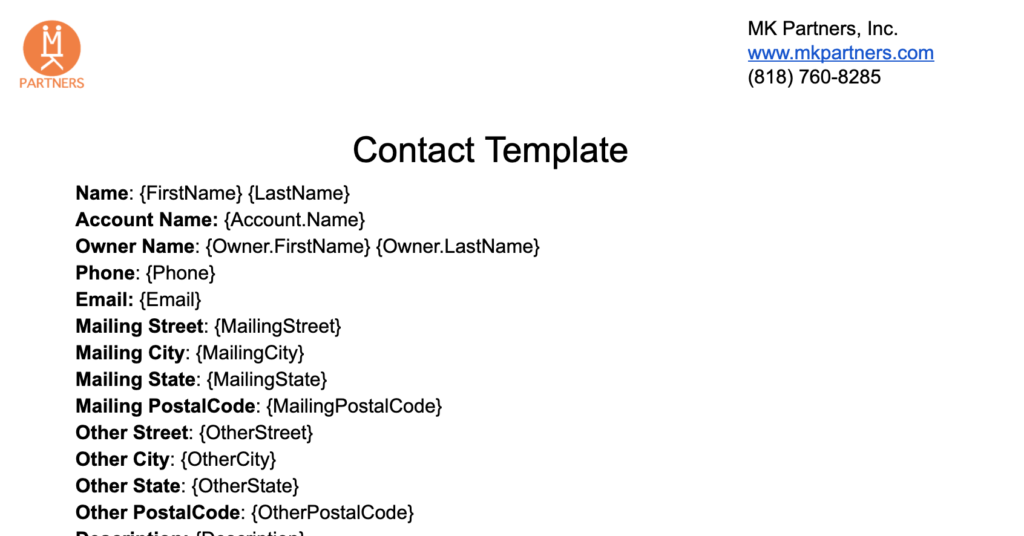 Note: Sample .DOCX File with merge fields, formatted and ready to use.
Go to the object record page you would like to merge.
Note: In this example we will be uploading our template into a contact record.
Select the UPLOAD button and choose the DOCX file you want to merge (or alternatively drag and drop it onto the Upload Files button)
Once the document has been uploaded Mambo Merge will generate a new document which will automatically download to your computer.
Browser may indicate a new file has just been downloaded.

Upon opening the file the merge fields added have been replaced with the data pulled from the contact record.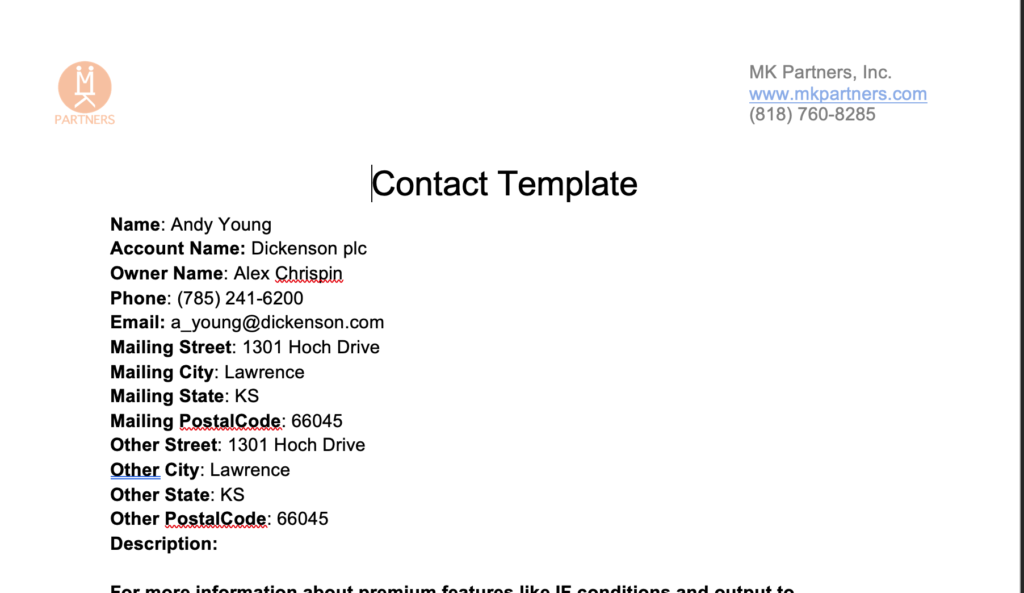 That's it, you have successfully auto generated a document and populated the related merge field data from Salesforce.